The Beckworth & Co. SmartFlip Camping / Picnic Table
The Beckworth & Co. SmartFlip Camping / Picnic Table
The Most Durable Portable Camping and Picnic Table
The Beckworth & Co. SmartFlip Bamboo Portable Picnic Table with Adjustable Height and Bag
No assembly required.

Adjustable height. 16.5 inches, 25.2 inches, and everything in between.

Premium materials. Moso bamboo and lightweight aluminum

Great for your next picnic, camping, or tailgatign adventures. 

Works great as just an extra table at home.

Unlike many other similar tables, ours are perfectly assembled and fit together.

To ease any potential worries about your purchase, we back our products with 100% satisfaction gaurantee
Click on the images below for a larger view
Adjustable Heights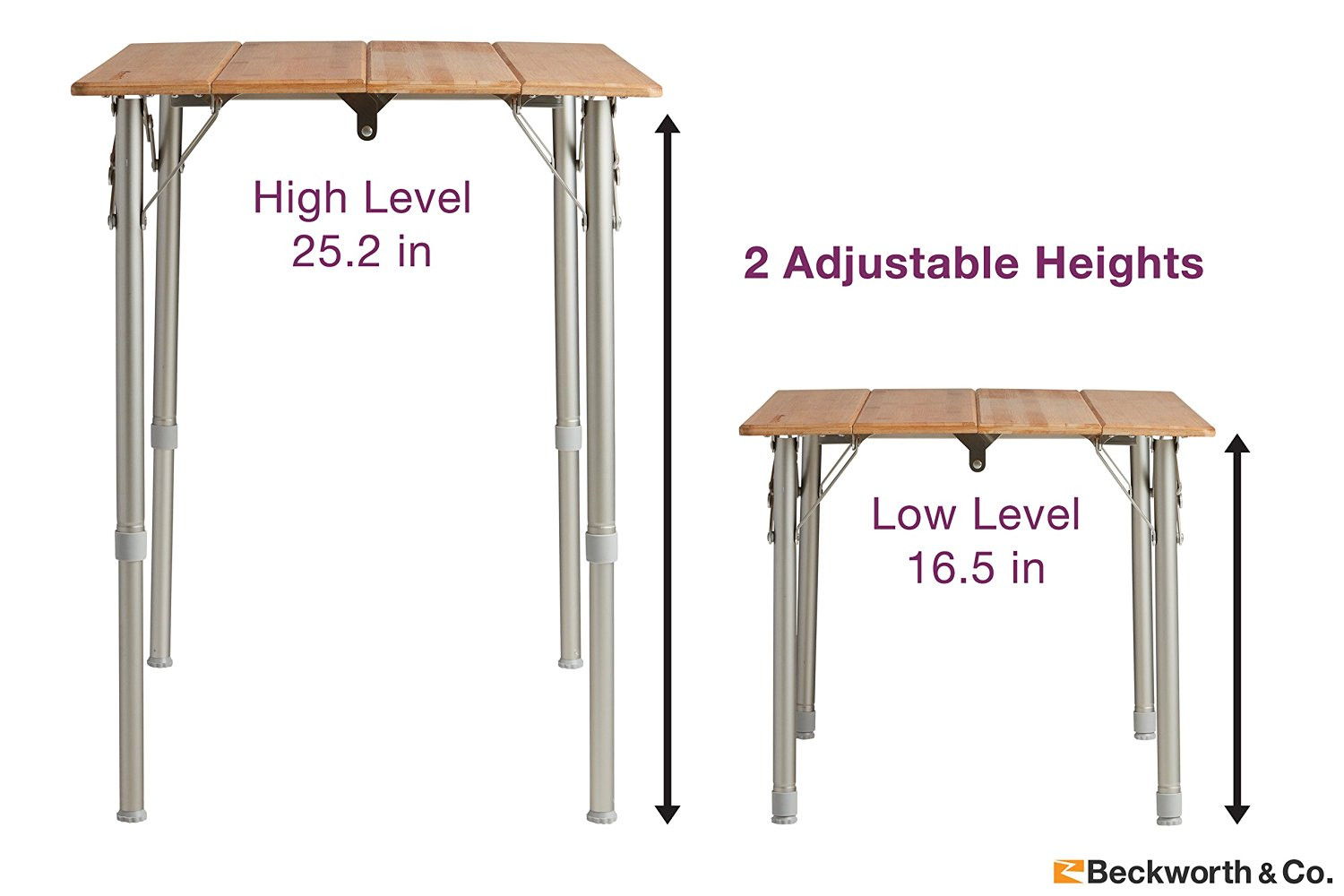 Even on an uneven hill, adjusting the legs to balance the table out is easy. No more folding up napkins to stablize the table. Easily twist to pull and tighen legs.
Very Simple Setup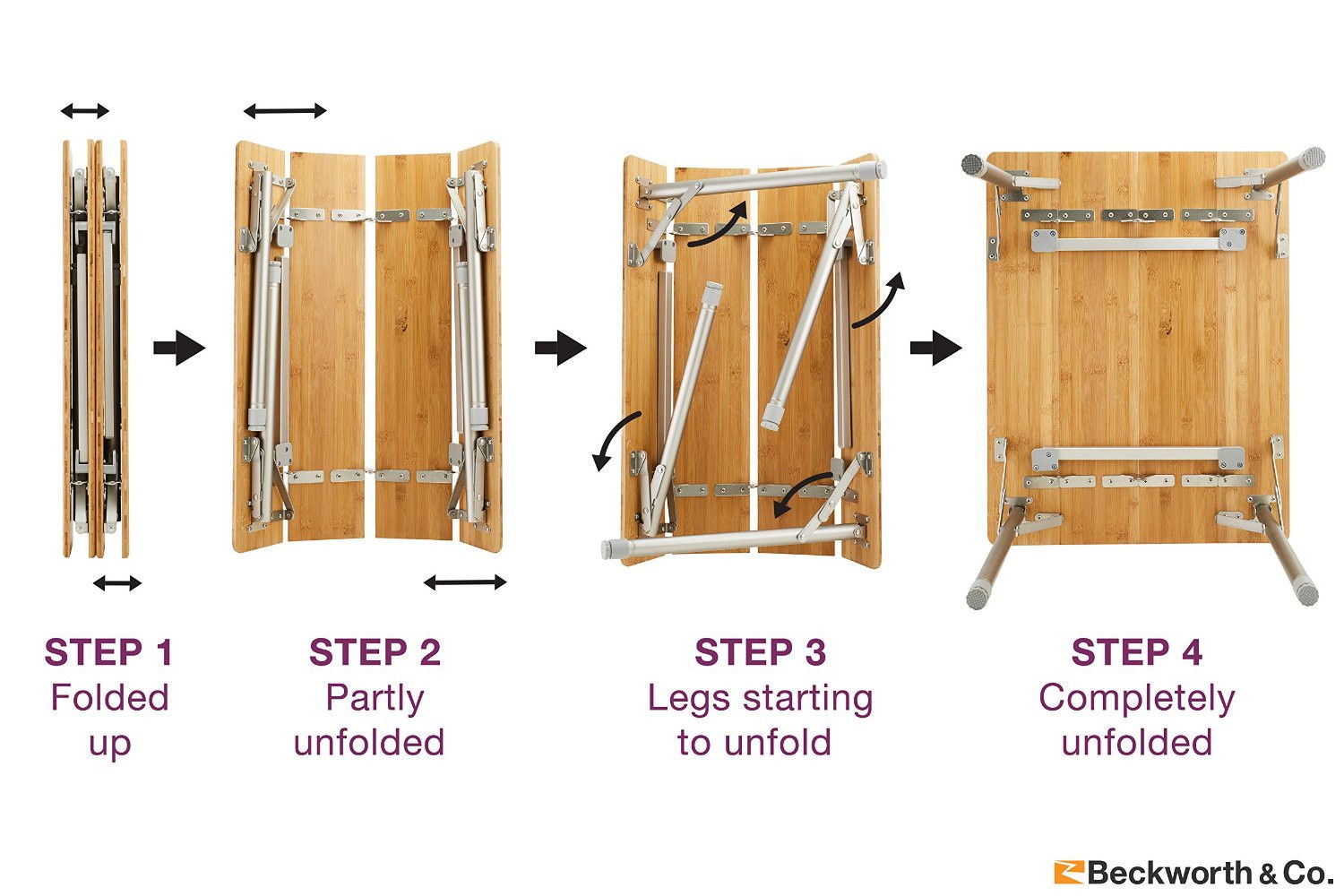 The table arrives assembled and in its carrying bag. There are no extra parts and no extra hassle.
In less than a minute, let me show you how easy it is to unfold and fold again the picnic / camping table
See what a few of our customers had to say about the product below: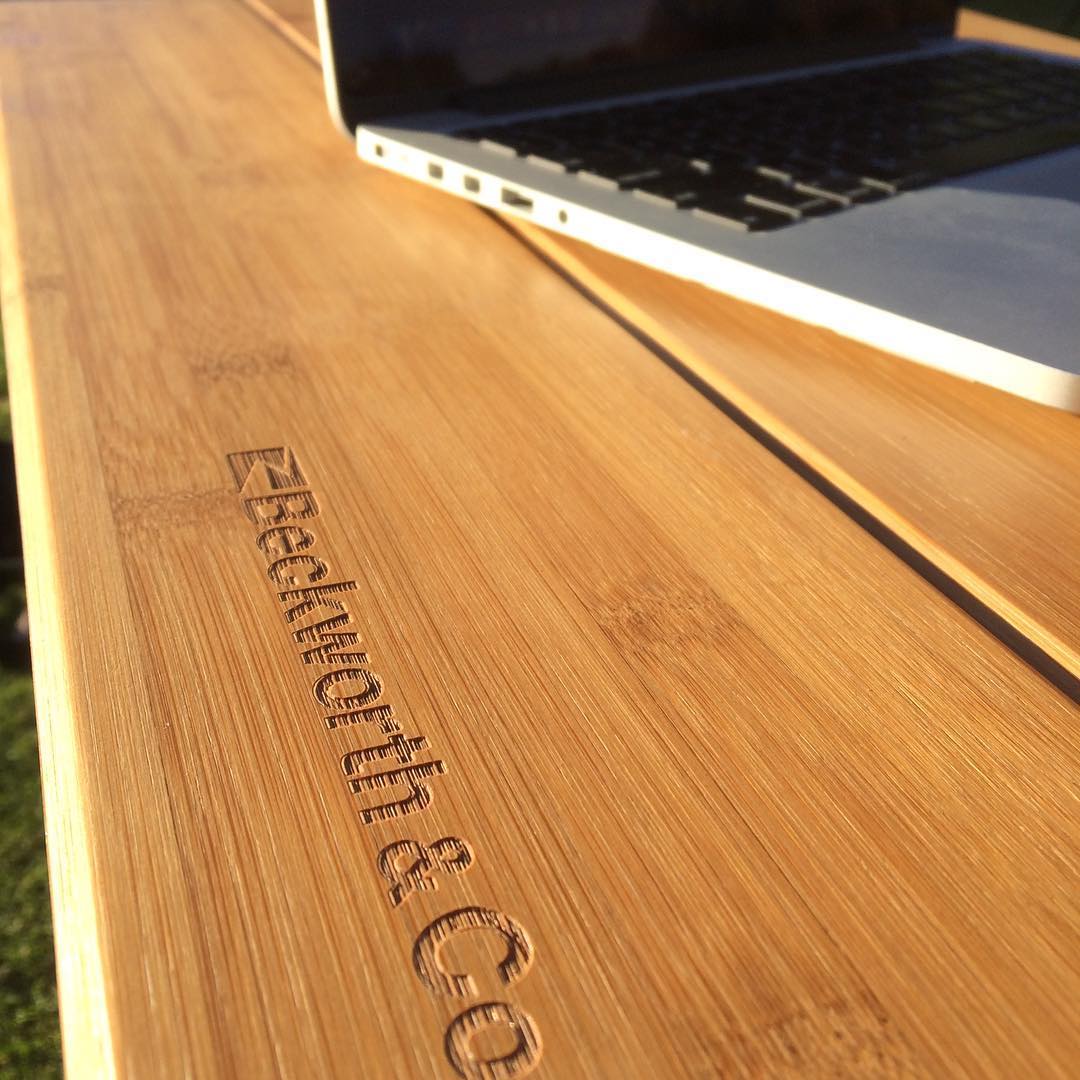 "Everyone in our party of 20 wanted one" - DBorso
We bought this after attending a concert recently at an outdoor venue with lawn seats. We noticed others with portable tables but all had a short coming of fixed leg length which became a challenge since the lawn is sloped. After seeing this table with adjustable legs it became a winner. We used last week and everyone in our party of 20 wanted one. I do think that they don't do a good enough job describing the adjustable legs. It states two different heights but in realty that is just the shortest and longest lengths- it is fully adjustable at any height in between which is why it worked so well on the slope of the lawn. Very good construction, bamboo surface looked great and the aluminum legs are really well put together and solid. Not flimsy at all. Packs up in a great little tote case as well. This is a winner.
"Versatile Table for Outdoor or Indoor Use" - M. T. Jensen
I ordered the Beckworth & Co adjustable folding table after returning from a group camping trip. A friend brought along a small folding table that was a big hit for setting out snacks, reading material, or use as a game table. But that table was very low, did not have adjustable legs to accommodate slightly uneven ground or adjust to a comfortable height for different uses. The Beckworth & Co adjustable folding table solves these problems with ease.
The Beckworth & Co folding table is very well made and is the best quality folding table I've seen. It's surface area is roughly 26"x20" so it's a handy size. Setting it up or putting it away is a snap. It folds into a neat package and stores in a nice travel bag that was provided. It's worth noting the the Beckworth & Co table is much more attractive than other folding tables I've seen. The wood top is beautiful, well made and the table feels sturdy. I'd buy it again. It's definitely worth the cost.
Now I can set out appetizers or play a game with my family and friends in the location we chose and not be tied to a rooted picnic table anchored well away from the warmth of the campfire. I also plan to use it indoors as an extra table during holiday entertaining.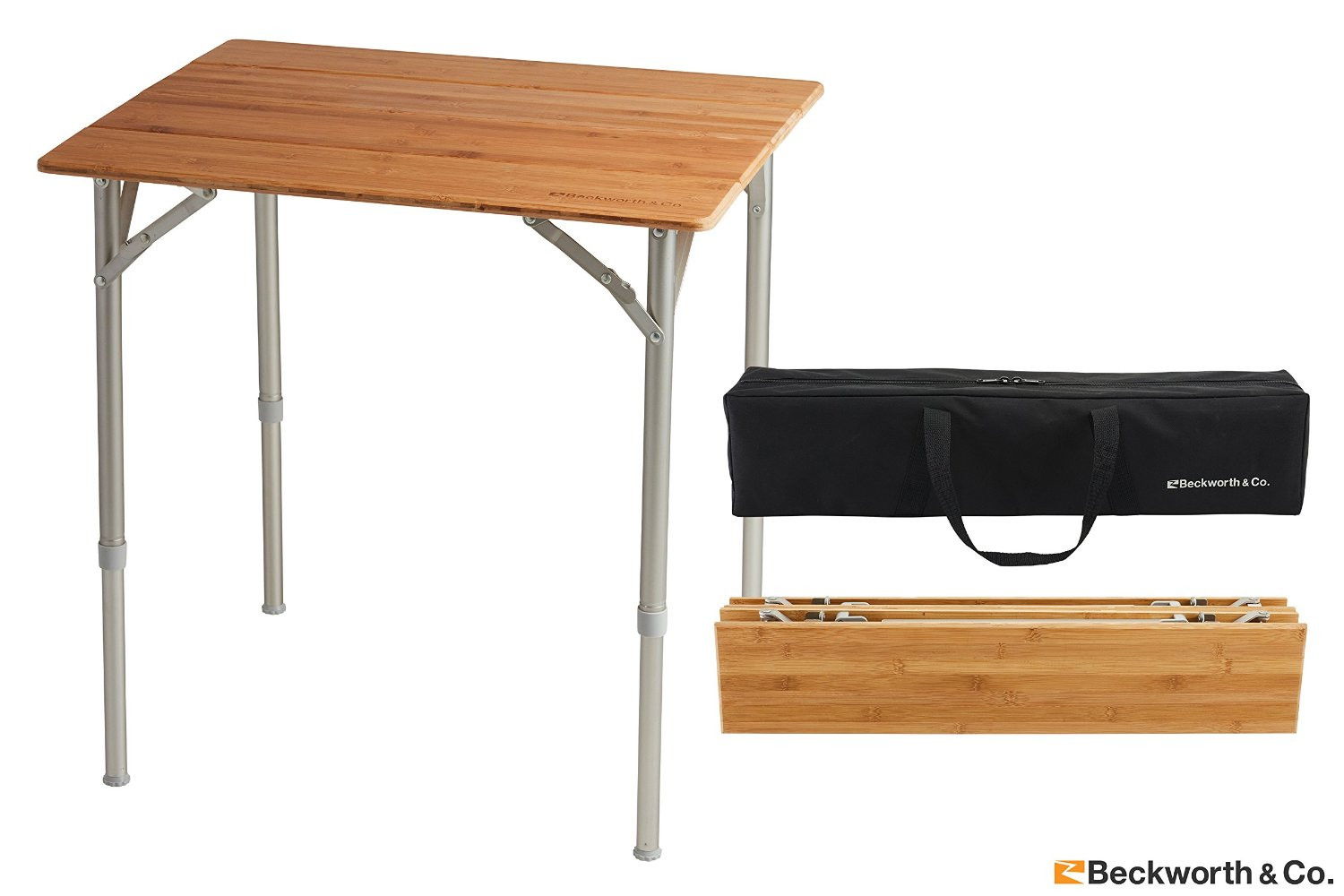 Special Facebook Offer - 10% off SmartFlip Table
Use Code At Checkout:  FBTABLE10